Upcoming Live Vegan Cooking Class
VEGAN GINGERBREAD HOUSE-MAKING (November 18th, 2023)
Regular price
Sale price
$39.99 USD
Unit price
per
Sale
Author Out of Stock
Get into the festive spirit with our Vegan Gingerbread House Online Cooking Class! Learn to craft your own gingerbread masterpiece, all while keeping it entirely plant-based! Learn to make, bake, construct, and decorate! 
Gingerbread Dough
Royal Icing
House Construction & Decoration
Saturday, November 18th, 2023 11 a.m. PT - 12:30 p.m. PT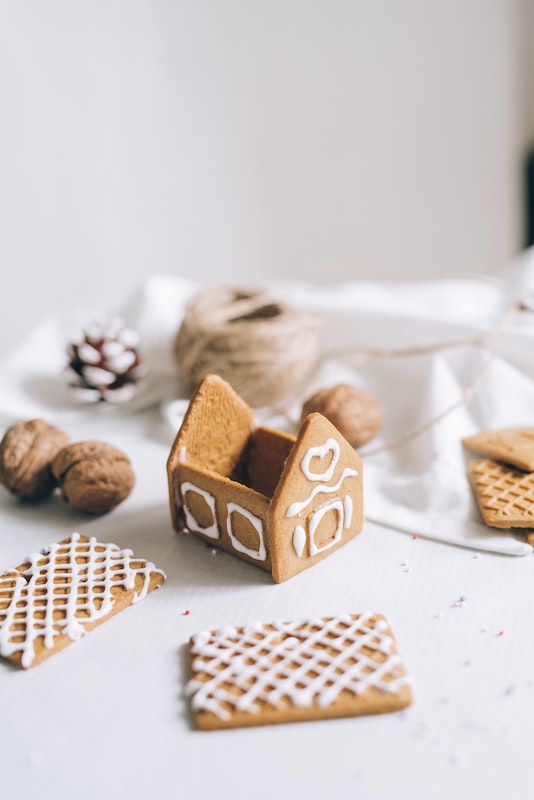 Get 10% Off Your Next Class
WATCH OUR COOKING CLASS TRAILER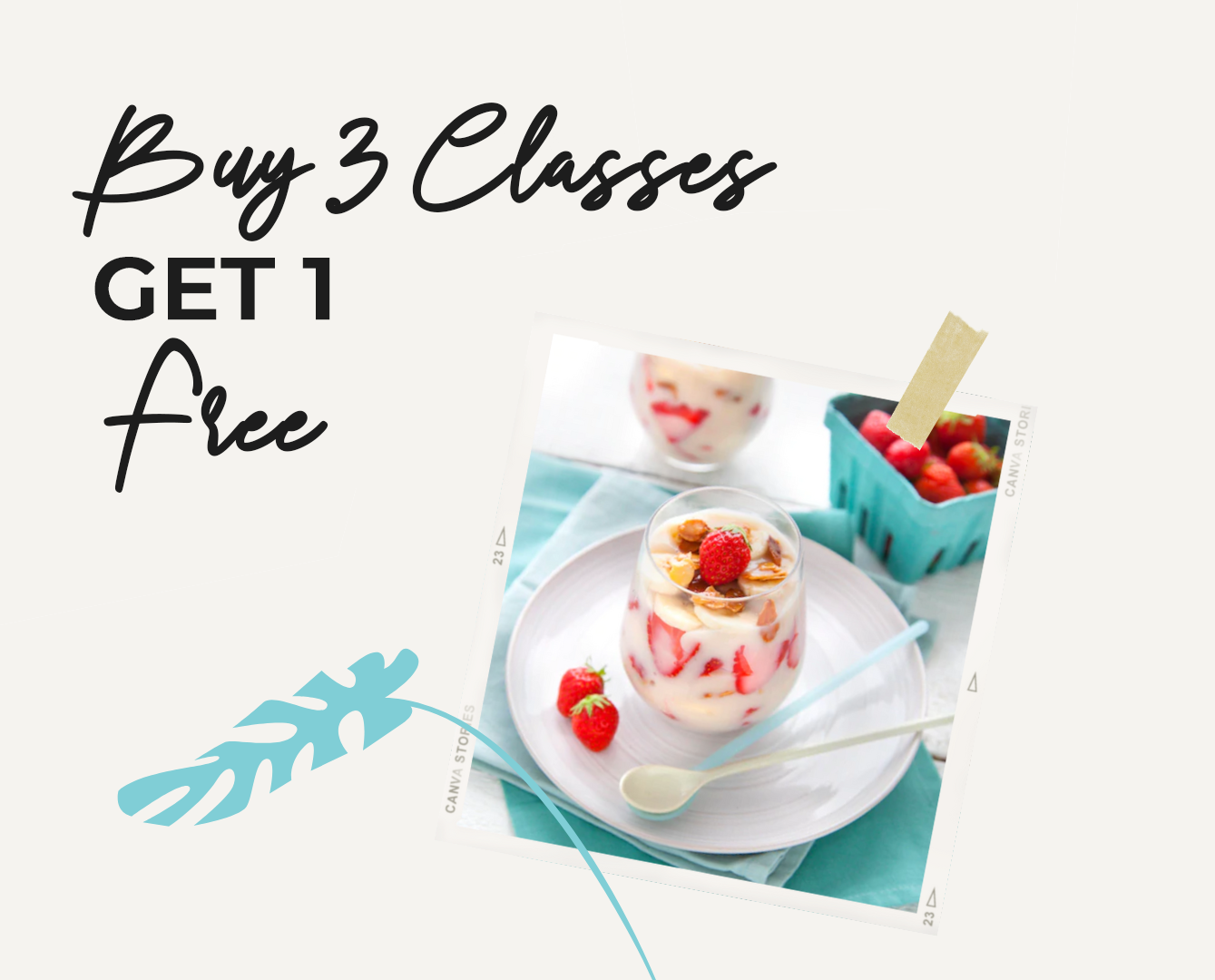 A Special for You!
Once you have added three on-demand classes to your cart, the charges for the fourth class you add will be zeroed out!
COOKING CLASS FAQs
What kind of personal interaction is there in the classes?

Each cooking class is fully interactive. While I am demonstrating, you can chime in on the chat with comments, questions, and ooohs and ahhhs the entire time. Not only does this increase connection among the students, it means we can see your questions and make sure we answer all of them.
What technology do I need to join a class?

You can participate in the class using Zoom on your computer, tablet or mobile device.
What can I expect once I register for a class?

Upon completing your registration, you receive a confirmation email, which includes a link to the document that provides everything you need, such as the link to the Zoom class (active on the date and time of the class). Please note that each class is 100% confirmed once our minimum number of slots are filled — at which time the recipes appear on the document. My goal is to have the recipes available to you at least 5 days before the class to give you enough time to order / shop for ingredients, should you choose to cook along. 
If the class I registered for doesn't reach the minimum registrations, what then?

I will notify you that you can transfer your registration to another upcoming class (that is already confirmed) or receive a credit for any future class or a refund.
Do I need to be on video during the class?

While I love to see the faces of my students, having your video on is optional. NOTE: Even if you opt to show your video during the live online class, when I'm creating the video for the class recordings, which are given to the general public as on-demand classes, NO ONE'S video is shown except for mine. 
What if I have technical issues during the class?

We do our best to prepare you in advance so you are ready for when the class begins. If you have issues during the class, my assistant is there to help you. Sometimes it's an issue on the user's side, and when there's an issue on my side, we do our best to mitigate it right away. One of the benefits of live classes is that they're in real time, but it also means it's a live feed. Sometimes technical issues are out of our control, but so far, we've never had any real issues that took away from the purpose of the class.
Do I get a video recording of the live class afterwards?

Absolutely! Unless something goes horribly wrong (and it rarely does), each class is recorded, and students receive the class recording within 2 days of the live class.
Do you send out reminders before the class begins?

While I do send a reminder email out a couple days before our class, I encourage you to add the class to your calendar as soon as you register.
Do I have to cook along? Can I just watch?

Some students love being able to cook along; some students love to just watch. It is entirely up to you how you want to enjoy the class.
If I do cook along, how do I need to prepare?

You can decide in advance which dishes you want to cook along with me. Whatever you decide, I suggest you have your mise en place all ready. That is to say, have all the ingredients measured and prepped as much as possible.
Will I learn a lot in the classes?

Ultimately, what we take away from every experience depends on how much we put in, but for my part, my aim is for you to walk away with a richer understanding of food, cooking, and eating than before you arrived. More than that, you will get helpful step-by-step instructions about each dish I'm demonstrating and a clear up-close view of all the ingredients and procedures.
Is there a feeling of community and camaraderie even though we're not in person?

I'm thrilled to say that many students are regulars and repeats, and you will no doubt get to know some fabulous people when you attend these classes. I encourage engagement and follow-up, including posting photos, questions, and comments on our private Facebook page.
How long is each class?

I have found that 90 minutes is the ideal amount of time to spend in a virtual class. It gives us time to settle in and for you to ask questions throughout without feeling rushed. It also gives us time to enjoy an occasional bonus cocktail by our resident mixologist (my handsome husband), but we like to honor your time and keep the classes to 90 minutes.
What if I sign up for a class but can't make it live? Do I still get the video?

Absolutely! Once you are registered and the class is confirmed, you are officially enrolled. That means the recipes, resources, and video recording are yours to enjoy. You will receive a follow-up email whether you attended the live class or not.
Can I cancel my registration after I've signed up for a live online class?

Because the value of the classes includes exclusive recipes and resources as well as the live class / video recording, once a class is officially confirmed and you get access to the recipes, you cannot be refunded. However, as explained above, if the class does not meet the minimum sign-up threshold and I cancel the class, you have the option of getting a full refund, switching to a different class, or accepting a credit for a future class.
Can I get a refund for an on-demand class I purchased?

As the on-demand classes are digital and you receive the recipes and video as soon as you complete your purchase, they cannot be refunded. The good news is you get to enjoy the video and recipes right away — and forever!
About Colleen
Addressing the culinary, social, ethical, and practical aspects of living vegan, my mission is to provide the tools and resources you need to live according to your own values of compassion and wellness — joyfully, healthfully, and deliciously. I'm the proud author of several bestselling books, the creator of the orginal 30-Day Vegan Challenge, and the host of the award-winning podcast Food for Thought, now in its 16th year. Visit JoyfulVegan.com for more!