THE JOY OF VEGAN BAKING (Signed by Author)
Regular price
$24.99 USD
Sale price
$19.99 USD
Unit price
per
Sale
Author Out of Stock
Considered the bible of vegan baking, The Joy of Vegan Baking features full-color photos and 150 familiar favorites — from cakes, cookies, and crêpes to pies, puddings, and pastries — showing you how easy, convenient, and delectable baking without eggs and dairy really is.

WHILE I'M OUT OF THE COUNTRY, I WILL BE UNABLE TO FULFILL ORDERS. PLEASE PURCHASE FROM YOUR FAVORITE BOOKSTORE IN THE MEANTIME.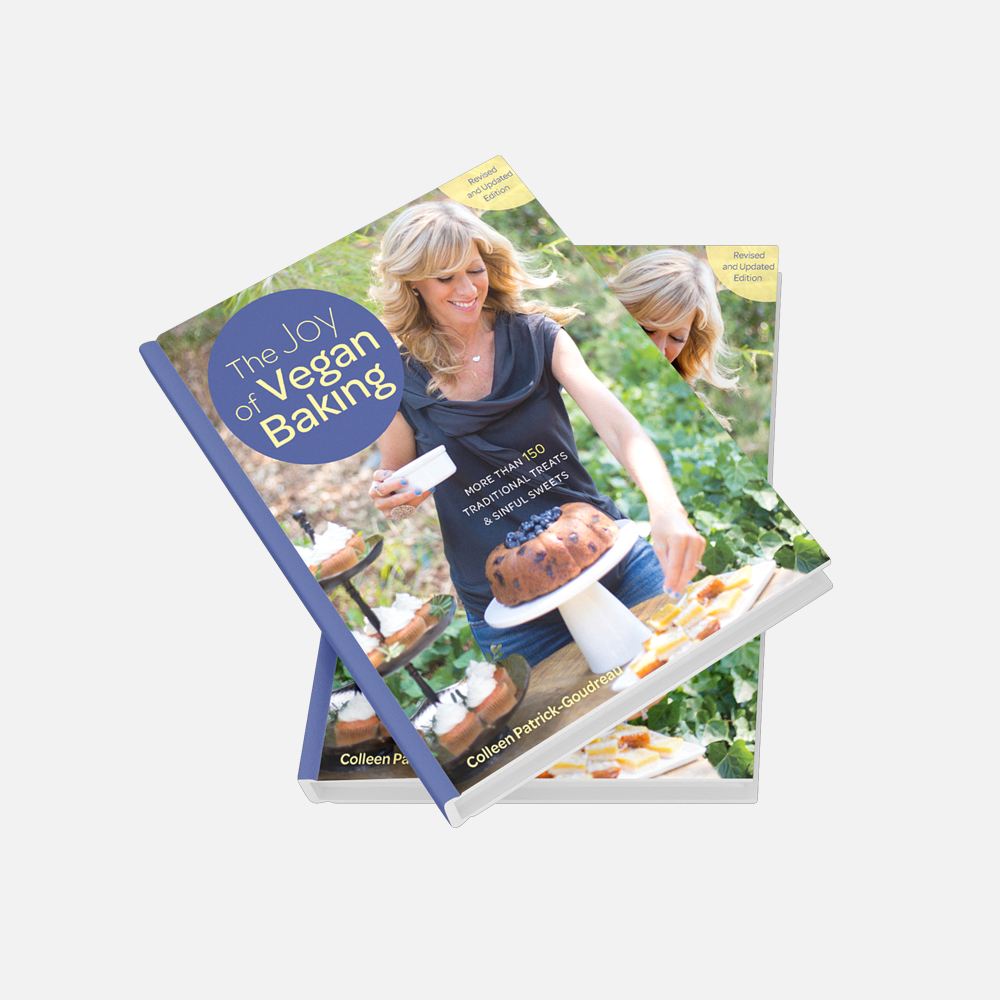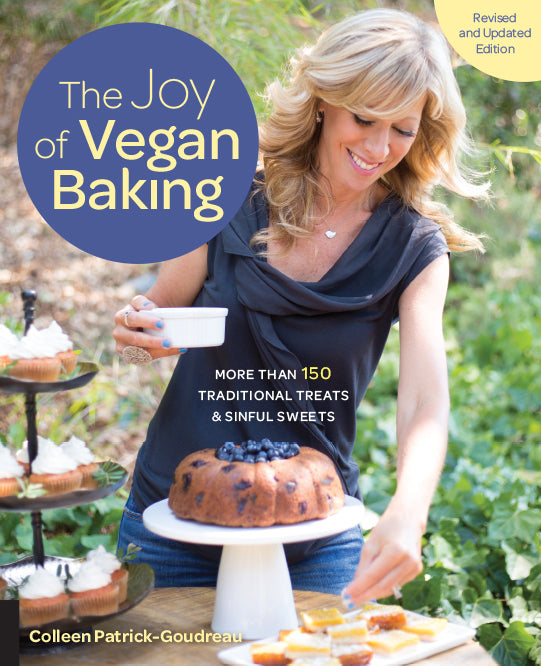 Get 10% Off Your Next Book
Gift Cards
Treat yourself or a loved one! Gift cards can be redeemed for live and on-demand classes, books, and more. Buy now. Choose later.
Gift a friend!
About Colleen
Addressing the culinary, social, ethical, and practical aspects of living vegan, my mission is to provide the tools and resources you need to live according to your own values of compassion and wellness — joyfully, healthfully, and deliciously. I'm the proud author of several bestselling books, the creator of the orginal 30-Day Vegan Challenge, and the host of the award-winning podcast Food for Thought, now in its 16th year. Visit JoyfulVegan.com for more!